News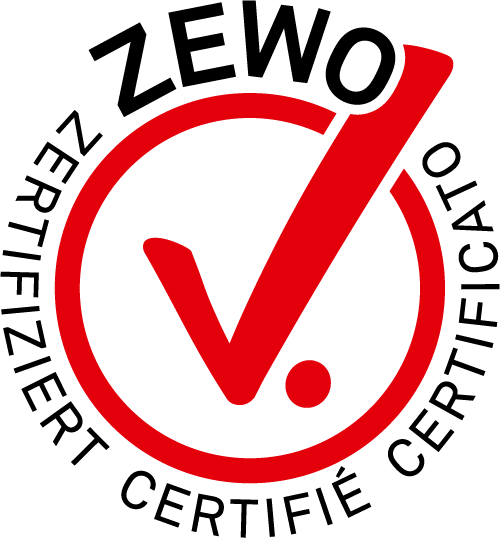 We are pleased to announce that, on December 8, 2021, Sentinelles was awarded the ZEWO label, the successful culmination of work that began over a year ago.
The ZEWO label certifies that Sentinelles uses donations efficiently, in accordance with its purpose and financial resources. It also certifies that Sentinelles is transparent in its reporting.
The 21 Zewo standards*** define in detail the requirements that Sentinelles must meet. They include an ethical aspect and oblige Sentinelles to maintain good governance, a good organisation and to carry out appropriate controls. Zewo's guidelines also regulate key figures, including administrative costs, in order to ensure the efficient implementation of its various programmes. They also require that the data protection and privacy of its donors be respected. 
In short, this label is for you, dear friends and donors, the certainty that Sentinelles is relentlessly pursuing the mission entrusted to it more than 40 years ago by Edmond Kaiser, i.e., to bring help in an honest and responsible manner to people in major distress. Thank you for your trust.
*** You can find them at https://zewo.ch/en/the-21-zewo-standards/
Support concert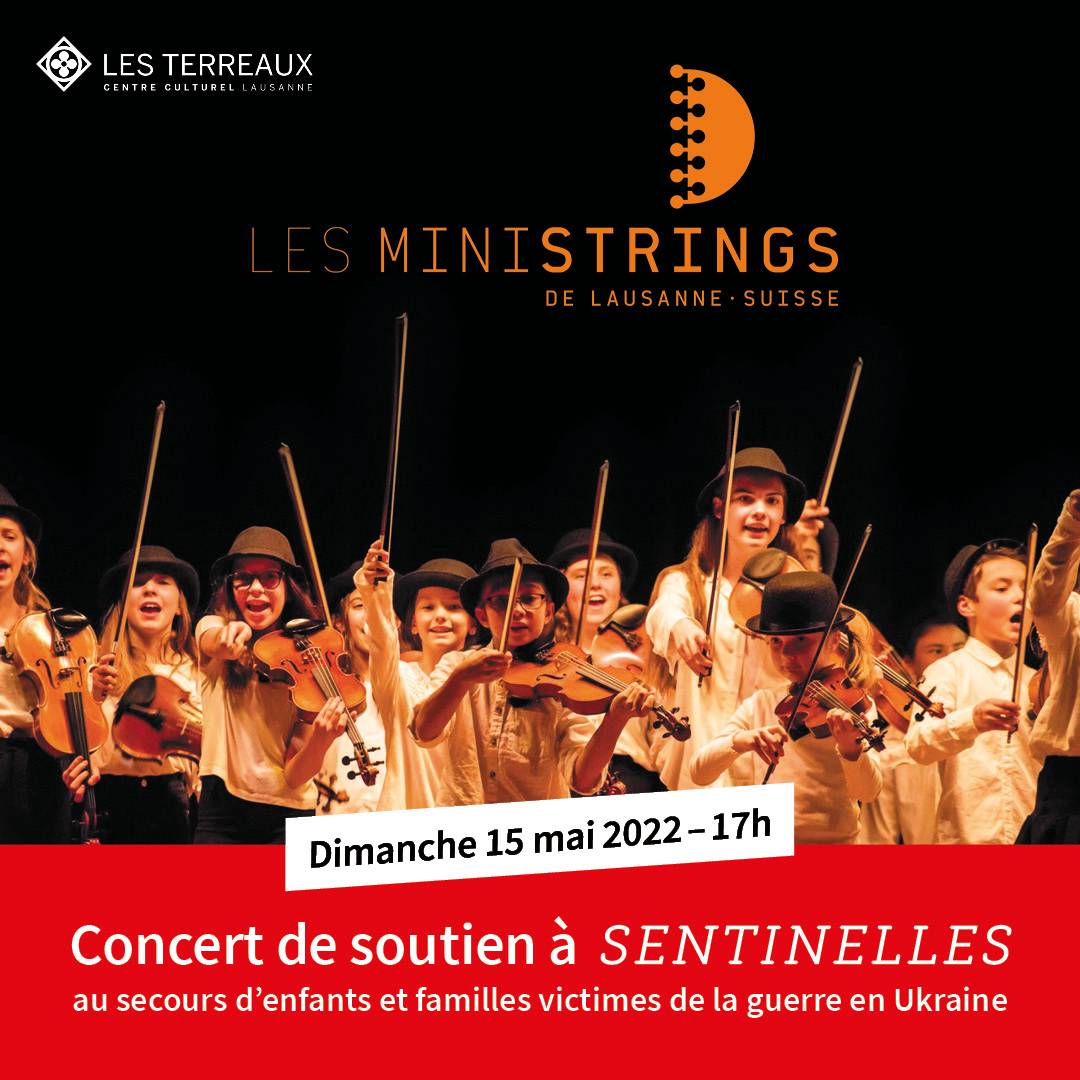 Concert in support of women and children victims of the war in Ukraine, Centre culturel des Terreaux, rue des Terreaux 14, 1003 Lausanne.
Sentinelles has decided to donate the proceeds of this event to the friendly association Vivere, which is currently working in Ukraine.

Come in large numbers to (re)discover these very young violinists in this musical moment of solidarity. They are absolutely amazing.

Free entry - collection by the hat.
Photo exhibition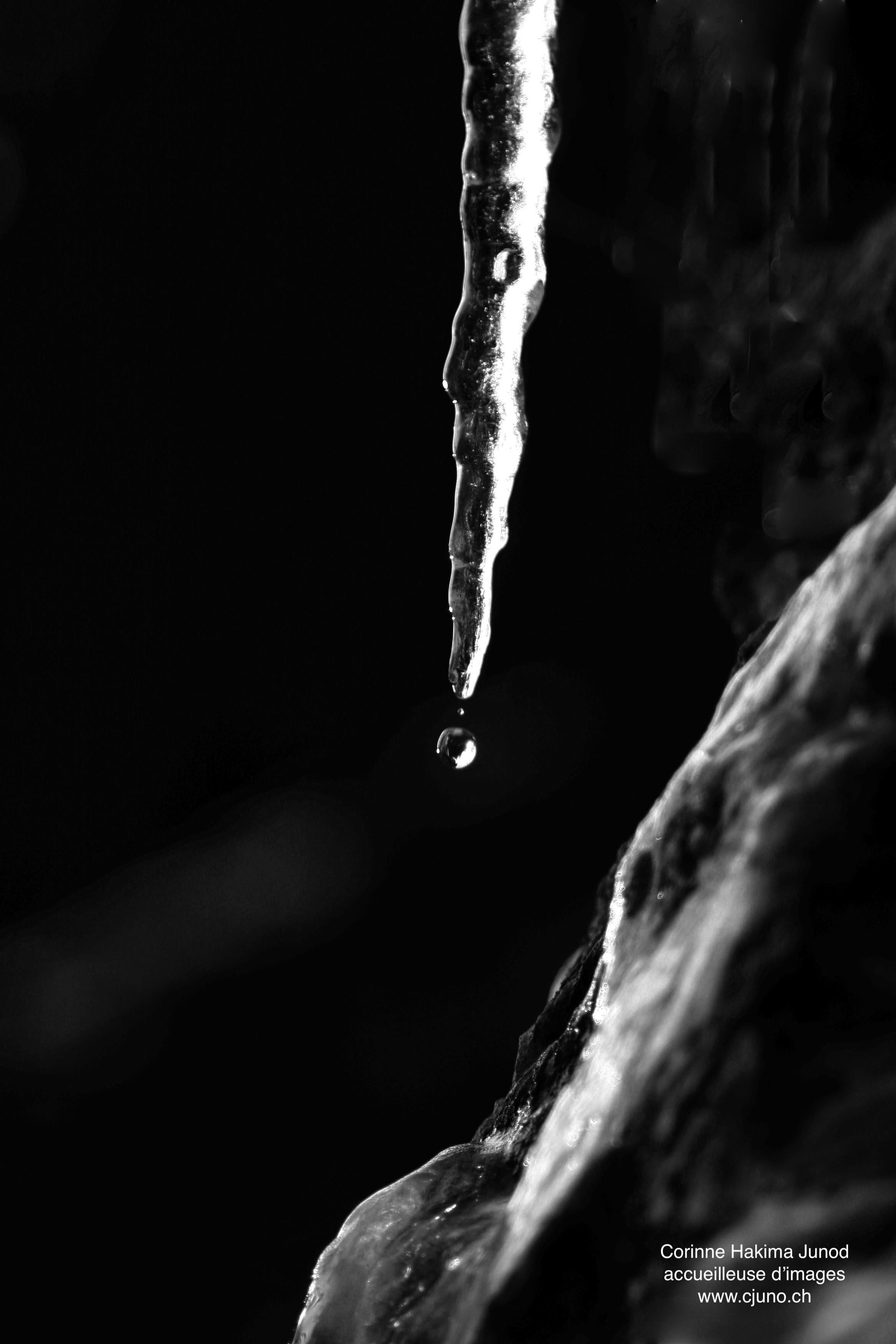 "Water" photo exhibition, hall of the Yverdon-les-Bains Hospital, from February 1 to May 6, 2022 and sale for the benefit of Sentinelles

"In 1998, I exhibited for the first time photographs of water at the Galerie Ruine in Geneva. And I had already done so for the benefit of Sentinelles. I still remember the emotion and joy when I handed over the profits from the sales to Edmond Kaiser, to whom I owe so much.

Years have passed, but my passion for water is still intact. As an infinite subject, photographing blue gold allows me to capture different consistencies through the adjustment of light and speed. In turn, it becomes crystal, molasses, wadding, ink...

Today, I am happy to participate in the actions that Sentinelles so faithfully carries out in favor of the most destitute. The prints that you will have the opportunity to discover will be sold and the profits will once again go to the foundation so dear to my heart."

Corinne Hakima Junod
"Image receptionist"
www.cjuno.ch
Guardian article dedicated to Noma
Running against the noma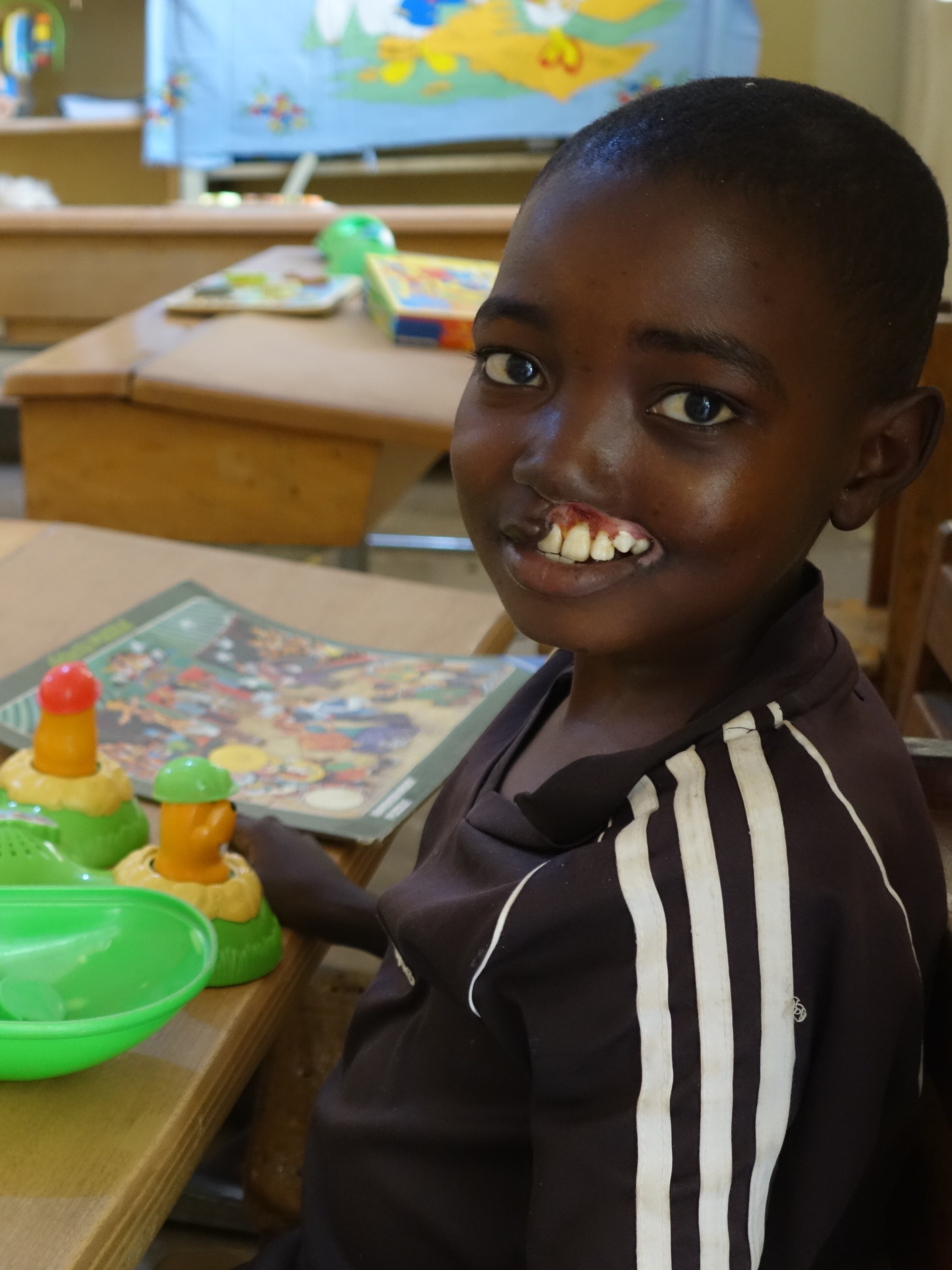 Emmanuelle and Cassandre, two students, have set up a solidarity action and invite you to run in favour of children suffering from noma.
How can you do it? By running or walking 2, 5 or 10 km, wherever you want and whenever you want... in fact, between 4 and 19 September.
Find out more by clicking on
http://courses-virtuelles.com/race-against-noma/#!/up
Sign up now and thank you for your solidarity.
PS: feel free to send us your pictures of the event to:
events@sentinelles.org
and follow us on
Facebook
and
Instagram
.
An artistic eye on sensitive archives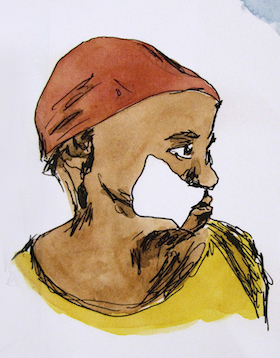 The Vaud Cantonal Archives are offering you new dates for guided tours until the end of the year ...

As a reminder, the enhancement of the archives of the Sentinelles Foundation through the artistic intervention of the Marie-Louise collective continues to be visible at the ACV during opening hours (vd.ch/acv) and on the dates below during guided tours.

After a long process of analysis, evaluation and treatment, the archives of the
Sentinelles Foundation
were donated to the Vaud Cantonal Archives.
While these archives can be viewed in part in the LCA reading room, the inventory has been fully accessible online since October 2020 on our
DAVEL
site.
The Cantonal Archives have chosen, in collaboration with the Foundation, to shed light on this donation, by organizing an
online conference on noma
, then an exhibition of artistic creations, since March 1 in the
reception hall
of the ACV.
The ACV in fact mandated the
Marie-Louise collective
, made up of designers from the region, who had access to part of the Sentinels archives. These artists offer, through drawing and other expression techniques, their vision of the archives and of the work of Sentinelles with children suffering from noma disease.
Guided tours of the exhibition and the Cantonal Archives will take place, upon registration:
    Wednesday August 4 at 12:30 p.m.
    Tuesday August 10 at 12:30 p.m.
    Monday September 13 at 5:30 p.m.
    Wednesday September 29 at 12:30 p.m.
    Friday October 8 at 12:30 p.m.
    Wednesday October 20 at 5:30 p.m.
    Monday 8 November at 5.30 p.m.
    Wednesday November 24 at 12:30 p.m.
    Monday December 6 at 5:30 p.m.
Registration:
info.acv@vd.ch
or 021 316 37 11.
Sentinelles celebrates its 40th anniversary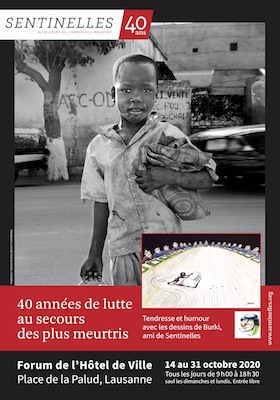 At the Lausanne Town Hall Forum, from October 14 to 31, an exhibition retraced the four decades of our Foundation's actions in favor of people in major distress. To see some images of this exhibition, click
here
.
Support concert of the Brass Band Arquebuse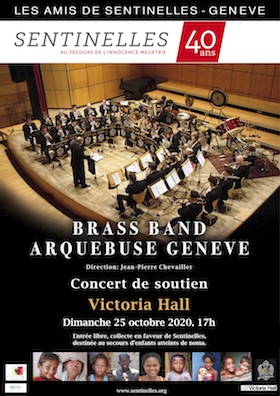 Organized by "Les Amis de Sentinelles", the Brass Band Arquebuse offers a concert in favor of children victims of noma. 34 professional musicians or students in the professional class of the Geneva Conservatory, playing a full range of brass instruments, do us the honor and the pleasure of dedicating these musical moments to support our work with these children.
Sunday, October 25, 5 p.m., Victoria Hall, Geneva.
Sentinelles-Fribourg celebrates our 40th anniversary with music
AN AMAZING SAINT-MARTIN IN VEVEY
A SUPPORT FROM BELLEVAUX THEATRE
Two support concerts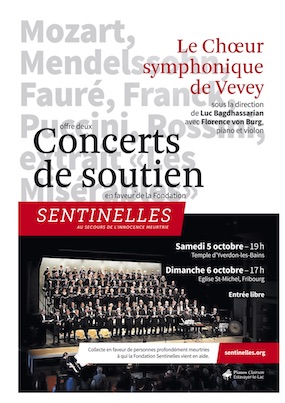 The Vevey Symphony Choir, under the direction of Luc Bagdhassarian, gives us the honor and the pleasure to perform at two concerts to support us in our action. Do not miss !
The fight of Sentinelles against the noma
Two students from Eracom (Lausanne) questioned by the noma
For their master's thesis, Marie-Lou and Hervé, two (former) students wanted to film the work of Sentinelles in favor of the child victims of noma.

Shot in Burkina Faso, they filmed in particular Marietta, a child whose very survival was threatened. Greeted at the Ouagadougou Reception Center, they accompanied her until she returned to her family. They also followed two other girls who came to Switzerland for surgery.

This film, "A visage découvert", was premiered in September. Hervé and Marie-Lou wishing to show it in festivals, it is not yet accessible to the public. The video above, lasting 5 minutes, is an extract.
Take a tour of Burkina Faso in the footsteps of Marietta, and see how the work of Sentinelles offers the victims of the noma the prospects for a smiling future.
New videos of the Sentinelles action
New videos have been created to present the action of Sentinelles in different countries: Burkina Faso, Niger, Democratic Republic of Congo, Senegal and Colombia. You can see all of them under Multimedia (in French). Below, the one that concerns Burkina Faso: