News
Activity report 2018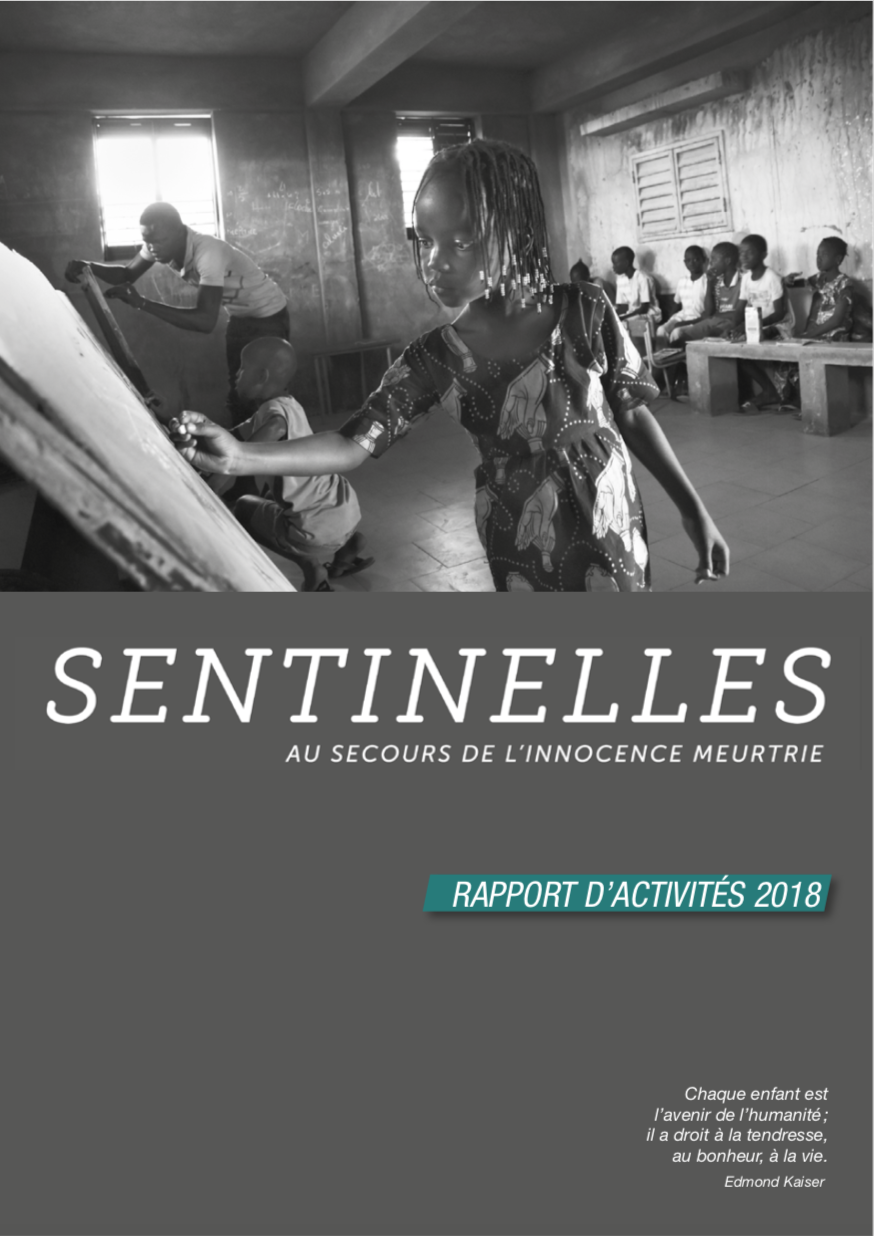 The activity report of Sentinelles for the year 2018 has just been published. You can read it online
here
or order it by email or phone.
Musical moment in Cressier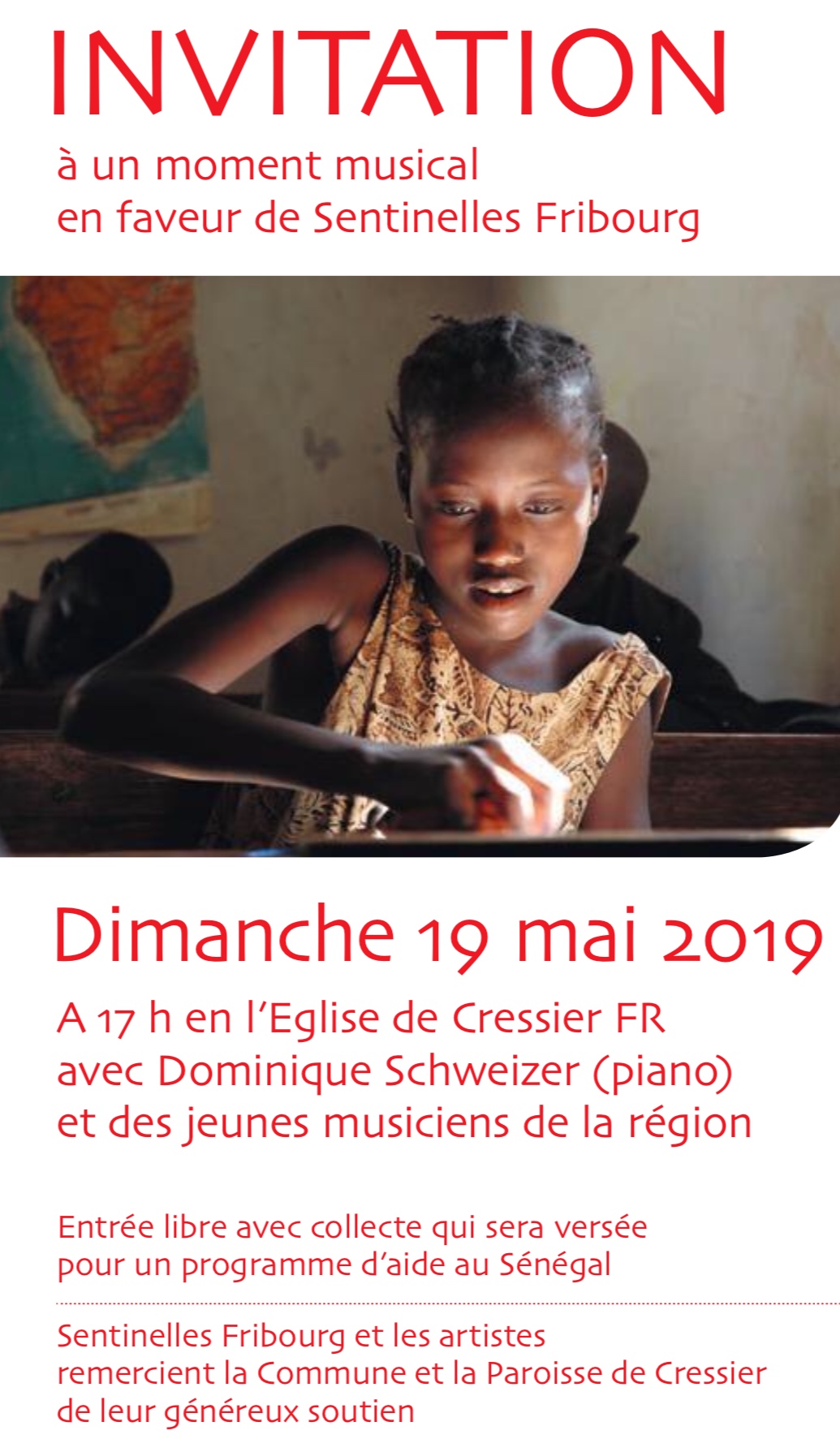 Sentinelles Fribourg invites you to a concert this Sunday. The way to combine music and solidarity in Cressier, a small village near Morat ...
Spring Festival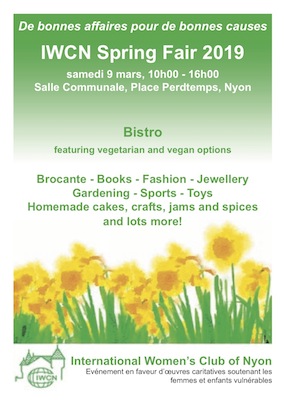 The new IWCN Charity Fair will take place on Saturday 9 March in Nyon from 10h00 at the Salle communale, Place Perdtemps. Come and discover a myriad of stalls offering fashion, jewellery, crafts, gardening gifts, books, Swiss specialties, English cards, toys and games, sports goods, and our very own brocante. Buy a ticket and walk away with a guaranteed prize from the bottle stall! For the discerning palate, taste our home-made cakes, jams, and Indian spices. Not forgetting the Bistro with hot and cold meals, a Vegan stand and Irish Coffee! After all this, why not relax in our Wellness Room with a massage or manicure at rock bottom prices. Visit the Charity Stand to learn which projects your generosity will support.     Contact:
springfair@iwcn.ch
; www.iwcn.ch
Photo exhibition set up by Sentinelles Fribourg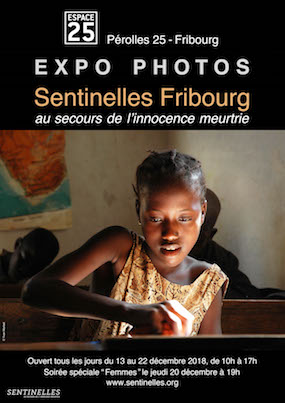 Feel free to visit the photo exhibition set up by Sentinelles Fribourg and to participate in the special evening "Femmes" on December 20th at 7 pm
The fight of Sentinelles against the noma
Two students from Eracom (Lausanne) questioned by the noma
For their master's thesis, Marie-Lou and Hervé, two (former) students wanted to film the work of Sentinelles in favor of the child victims of noma.

Shot in Burkina Faso, they filmed in particular Marietta, a child whose very survival was threatened. Greeted at the Ouagadougou Reception Center, they accompanied her until she returned to her family. They also followed two other girls who came to Switzerland for surgery.

This film, "A visage découvert", was premiered in September. Hervé and Marie-Lou wishing to show it in festivals, it is not yet accessible to the public. The video above, lasting 5 minutes, is an extract.
Take a tour of Burkina Faso in the footsteps of Marietta, and see how the work of Sentinelles offers the victims of the noma the prospects for a smiling future.
Representation in favour of Sentinelles
Expo Photos at Bernex Town Hall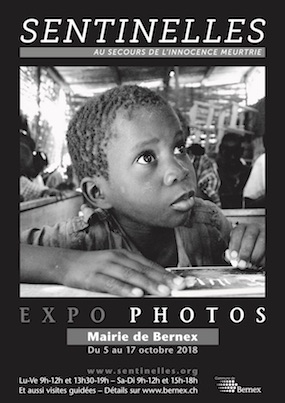 An exhibition of photographs illustrating the work of Sentinelles will take place from 5 to 17 October 2018 at the Bernex Town Hall. An event not to be missed!
See also the website of the Bernex Town Hall


Gala in favor of Sentinelles
New videos of the Sentinelles action
New videos have been created to present the action of Sentinelles in different countries: Burkina Faso, Niger, Democratic Republic of Congo, Senegal and Colombia. You can see all of them under Multimedia (in French). Below, the one that concerns Burkina Faso:
Benefit concert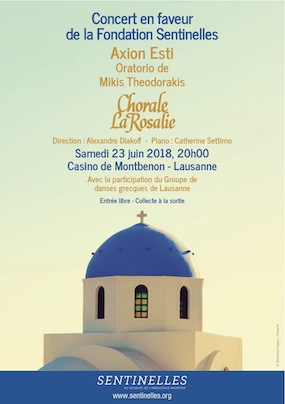 La Chorale 
La Rosalie
 chante 
Axion Esti
, poème de Odysseas Elytis sur une musique de Mikis Theodorakis.
Venez passer une belle soirée placée sous le signe de la Grèce et de la solidarité. Tous les dons iront aux personnes en détresse que secourt Sentinelles.
Samedi 23 juin 2018, 20h, Casino de Montbenon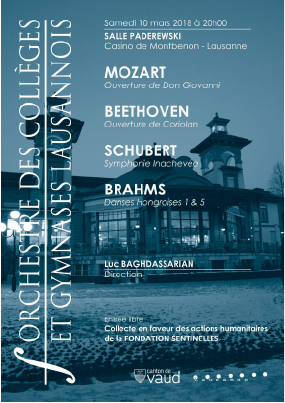 L'Orchestre des collèges et gymnases lausannois, sous la direction de Luc Bagdhassarian, donnera un concert en faveur de la Fondation Sentinelles le samedi 10 mars 2018 à 20h à la salle Paderewski du Casino de Montbenon
Au programme, Mozart, Beethoven, Schubert et Brahms.
Entré libre - chapeau à la sortie
SENTINELLES FRIBOURG
vous invite au concert 
Dimanche 4 février 2018 à 17h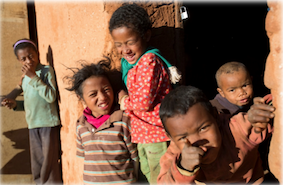 Salle du Phénix, Rue des Alpes 7, 1700 Fribourg
De jeunes musiciens de 7 à 17 ans offrent leur art en faveur de jeunes moins chanceux qu'eux.
Ils seront accompagnés au piano par Mme Dominique Schweizer.
Collecte en faveur de la Fondation Sentinelles et de ses actions de secours pour les enfants malgaches.
Venez nombreux !
Laughing while supporting the poor, it's possible!
Kind and enthusiastic pupils get involved
Concert des Ministrings en faveur de Sentinelles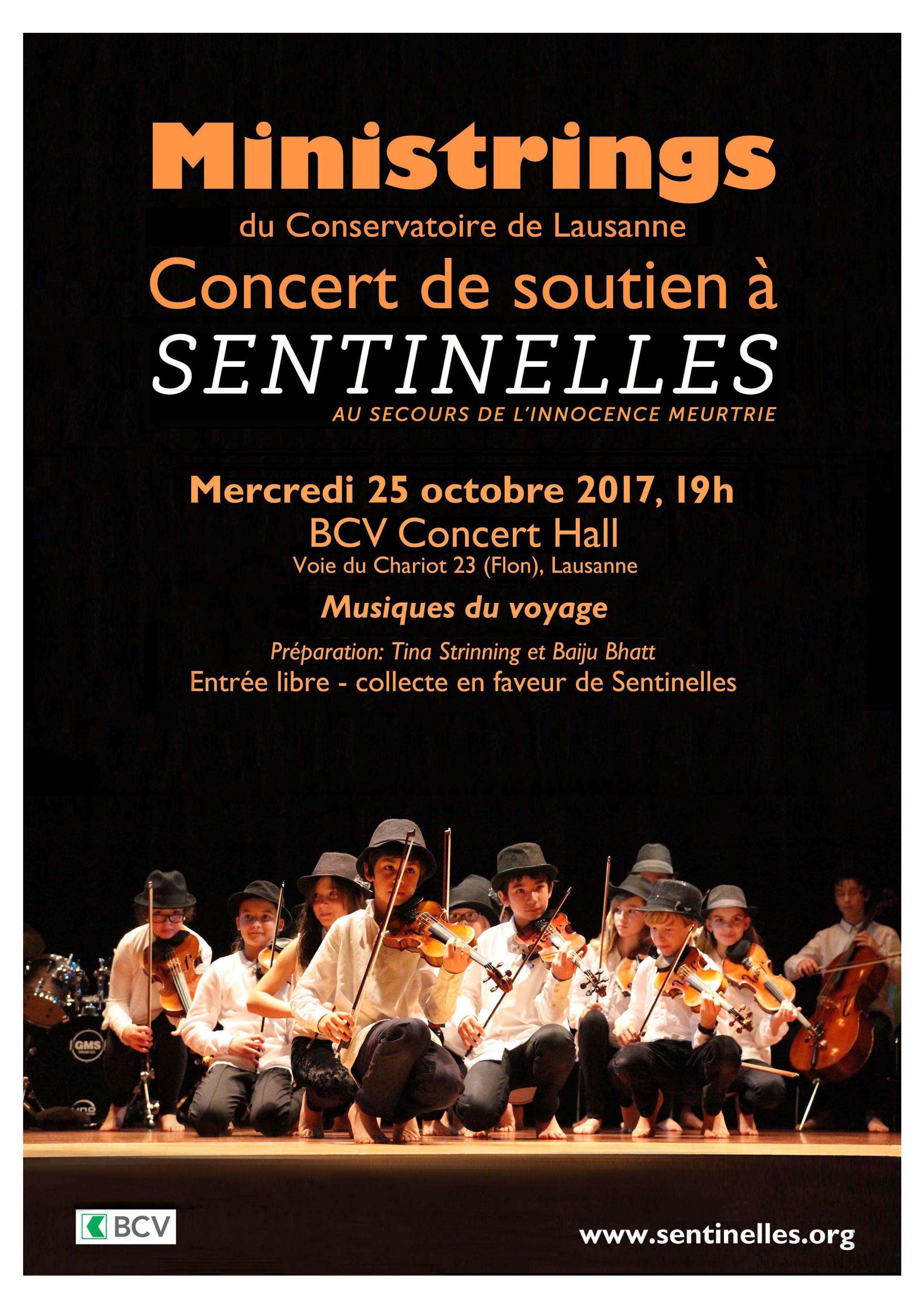 Mercredi 25 Octobre 2017 - 19
Le Ministrings du Conservatoire de Lausanne, jeunes violonistes exceptionnels et splendides, nous ont fait l'honneur d'un concert en faveur de la Fondation Sentinelles. 
Merci à ces talents en herbe de 8 à 14 ans qui tiennent déjà un rôle actif et original sur les plans musical et scénique.
BCV Concert Hall, Voie du Chariot 23 (Flon) - Lausanne