Nigeria seeks to list Noma as a neglected disease
Noma, a disease that should no longer exist
Sentinelles, one of the major players and pioneers in the fight against noma, joined this event and sent the head of the Noma Programme in Burkina Faso to the event.
Noma mainly affects children under the age of seven living in poverty. Some 90% of those who are ill die within the first two weeks if they do not receive timely antibiotic treatment. For survivors, noma leaves them with a severely disfigured face, making it difficult to eat, speak, see or breathe in a matter of days. In addition, they face social stigma because of the terrible damage to their faces.
While some diseases such as Covid-19 receive massive attention from the media, research institutes and policy makers, noma remains neglected. Médecins Sans Frontières (MSF) believes the disease can be tackled by adding it to the World Health Organisation's list of neglected tropical diseases by 2023.
Le 24 mai, MSF (Médecins sans frontières), en collaboration avec la SANTD (L'"Alliance suisse contre les maladies tropicales négligées") et le Club de la Presse de Genève, a organisé un débat pour sensibiliser le public sur la façon de combattre cette maladie qui ne devrait plus exister.
Noma in Zinder: how to manage it?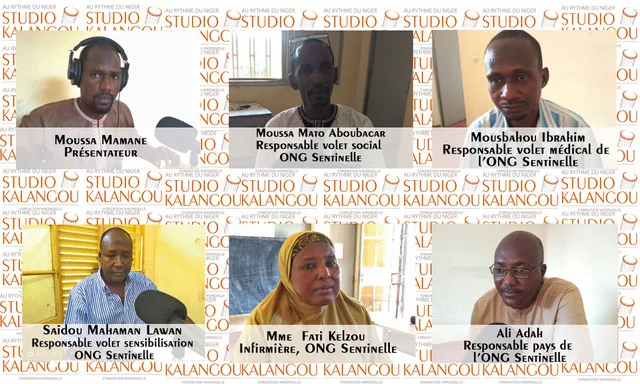 As part of Presidium's awareness-raising activities in Niger, our team was able to speak at a forum in Studio Kalangou, which was broadcast on more than 50 radio stations in Niger.
How to care for children with noma, how to prevent the disease and detect it, what are the risk factors of noma… etc. All these questions were answered with precision and commitment by our staff.
This forum is timely as a major movement is underway to include noma on the WHO list of neglected tropical diseases.
Link to listen to or download the programme (French version)
An artistic eye on sensitive archives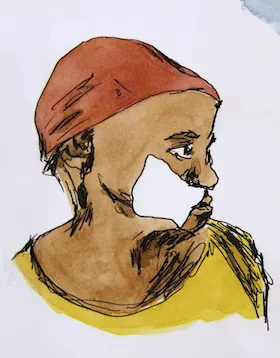 The Vaud Cantonal Archives are pleased to present an enhancement  of the Sentinelles Foundation's archives through the artistic intervention of the Marie-Louise collective. To be visited from 1 March.After a long process of analysis, evaluation and processing, the Sentinelles Foundation's archives have been donated to the Vaud Cantonal Archives (ACV). While these archives can be consulted (in part) in the ACV reading room, the inventory has been accessible online since October 2020.

The Cantonal Archives, in collaboration with Sentinelles, have chosen to promote this donation by organising an online conference on Noma, followed by an exhibition of drawings, since 1 March in the ACV reception hall.

The ACV commissioned the Marie-Louise Collective, made up of artists from the region who had access to part of the Sentinelles archives. Through their drawings, these artists offer their vision of these files and of the work of Sentinelles with children suffering from Noma disease.

Guided tours of the exhibition and of the Cantonal Archives will take place, upon registration (limit of 10 people per group):

– Thursday 27 May at 5.30 pm
– Wednesday 2 June at 12.30 pm
– Monday 7 June at 5.30 pm

Registration: info.acv@vd.ch or 021 316 37 11.
All together against Covid 19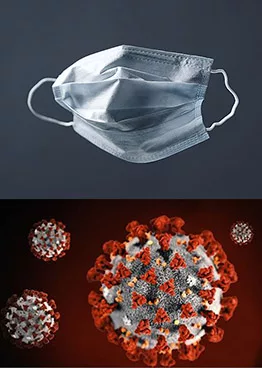 Due to the pandemic, only a permanence will be provided from Monday to Friday from 9 a.m. to 4 p.m. Thanks for your understanding.
Within each program, Sentinelles' actions continue, preserving the health of the children and women supported as well as that of employees.
Sentinelles celebrates its 40th anniversary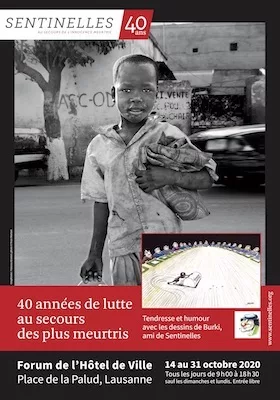 At the Lausanne Town Hall Forum, from October 14 to 31, an exhibition retraced the four decades of our Foundation's actions in favor of people in major distress. To see some images of this exhibition, click here.
Support concert of the Brass Band Arquebuse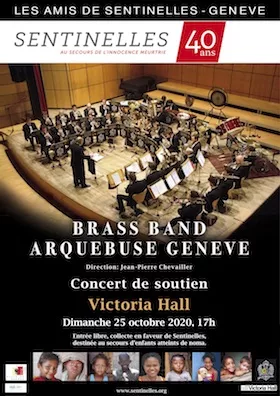 Organized by "Les Amis de Sentinelles", the Brass Band Arquebuse offers a concert in favor of children victims of noma. 34 professional musicians or students in the professional class of the Geneva Conservatory, playing a full range of brass instruments, do us the honor and the pleasure of dedicating these musical moments to support our work with these children.
Sunday, October 25, 5 p.m., Victoria Hall, Geneva.