Publications
Below you will find the various materials published by Sentinelles, such as the newspaper, annual reports, brochures and books.
BOOKS
Fifteen years after his death, three of Edmond Kaiser's close colleagues published a collection of his writings: testimonies, diatribes, notes, chronicles, etc.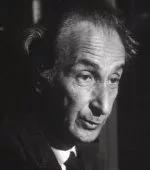 Edmond Kaiser died in India on 4 March 2000, leaving behind him the vivid memory of a passionate fighter against injustice. As the founder of Terre des Hommes and Sentinelles, he was committed to the cause of oppressed and exploited children who were victims of famine and sex tourism. La Grâce du monde (Earthly Grace) collects together a number of unpublished texts from Edmond Kaiser's archives. This collection is a homage to a man who was both tough and tender, and who knew how to bring out the best in everyone.