Support us
Supporting is to live a different human experience and to oneself
become «a sentinel" who participates in a brotherly and united world
and refuses to pass by revealed but distant suffering.
So much distress merits your support in attempting to alleviate it.

This work is extensive, but possible. Our team is small,
our means insufficient. Your commitment allows us all
to go forward and each one can participate in his own way.


Sentinelles works in the open terrain,
with all its strength, to seek,
discover and rescue innocent beings,
and to bring them back to life.
Alone, it is difficult.



We need you!
THROUGH A DONATION
You can allocate this to Sentinelles' work in general or to one of the programs in particular. In all cases, your support is precious! Your donations are tax-free. We send each year, or upon request at any time, a certificate of your contribution.
THROUGH THE BROCHURE
Published every two months with a circulation of some 30,000 copies, Sentinelles' brochure contains reports, stories, testimonials and photographs received from the programs. It allows us to inform the public about the organisation and follow up of our Movement's work. You can subscribe, and take out a subscription for your friends (CHF 20.-/ year), or distribute the brochure in your neighbourhood. Most of the donations received come from the distribution of this brochure.
POSTCARDS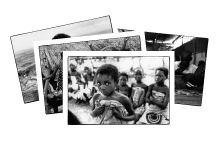 Support Sentinelles by ordering these magnificent postcards, evidence of the work carried out by the Foundation.
This set of 10 postcards 10 cartes postales, format 210 x 148 mm, is for sale at CHF 15.- for one, CHF 20.- for two (in addition post and packaging).
THROUGH VOLUNTARY WORK
You would like to give Sentinelles a little, or a lot, of your time at different levels of responsibility, or put together a project useful to our work?
THROUGH A PARTNERSHIP
By the development of links about common concerns and objectives in order to achieve more by giving ourselves the means to work together, grouping our efforts and our skills to help and support those who need it most.